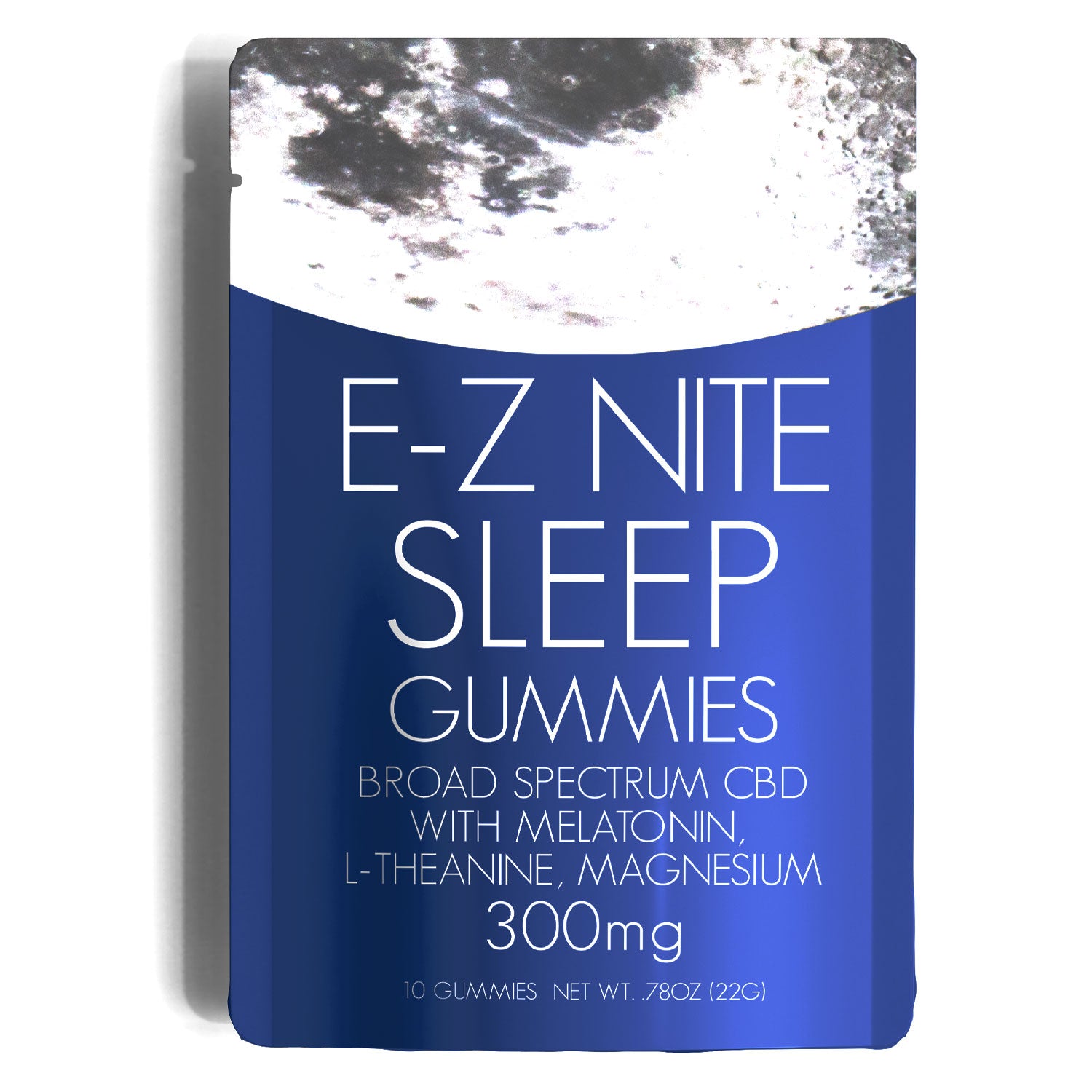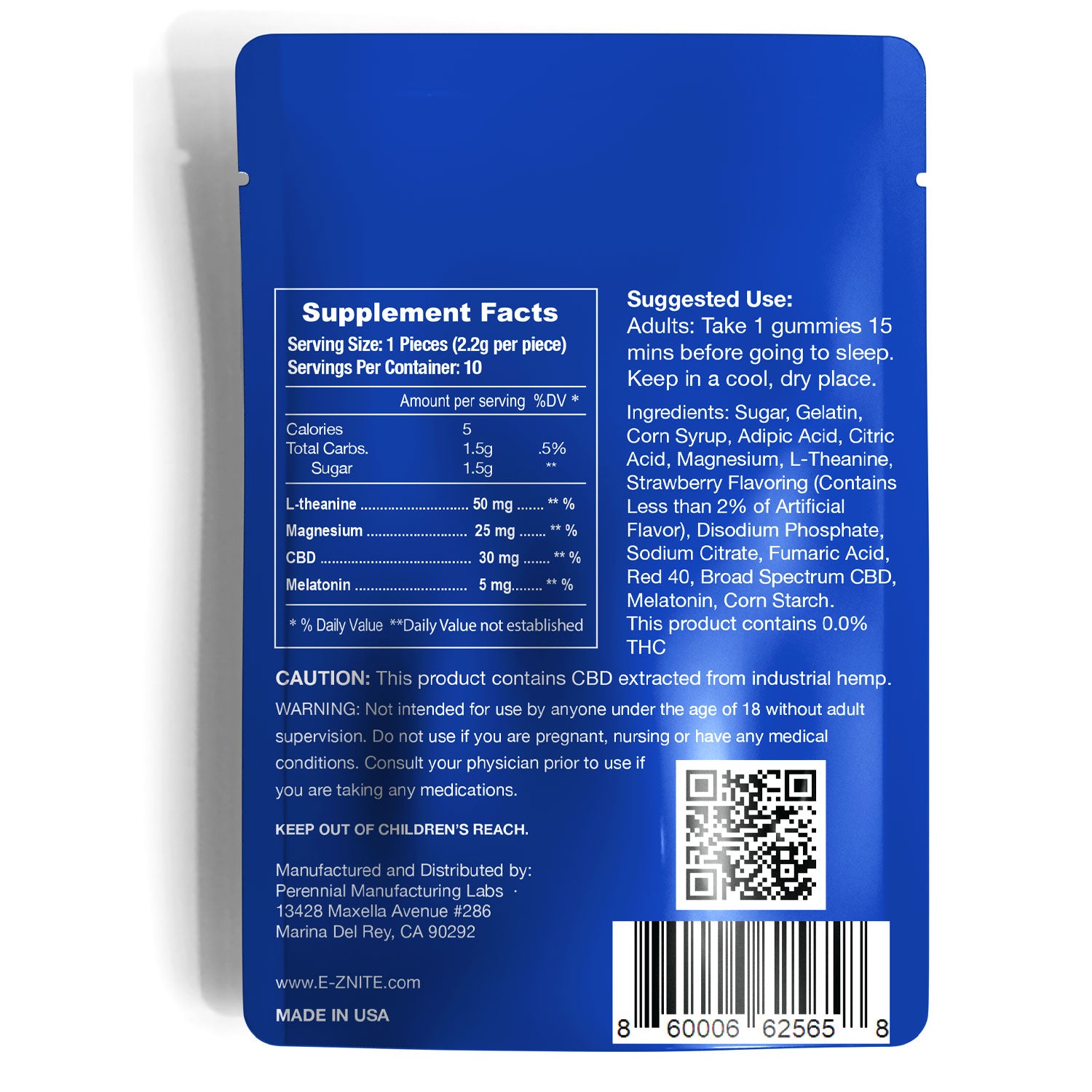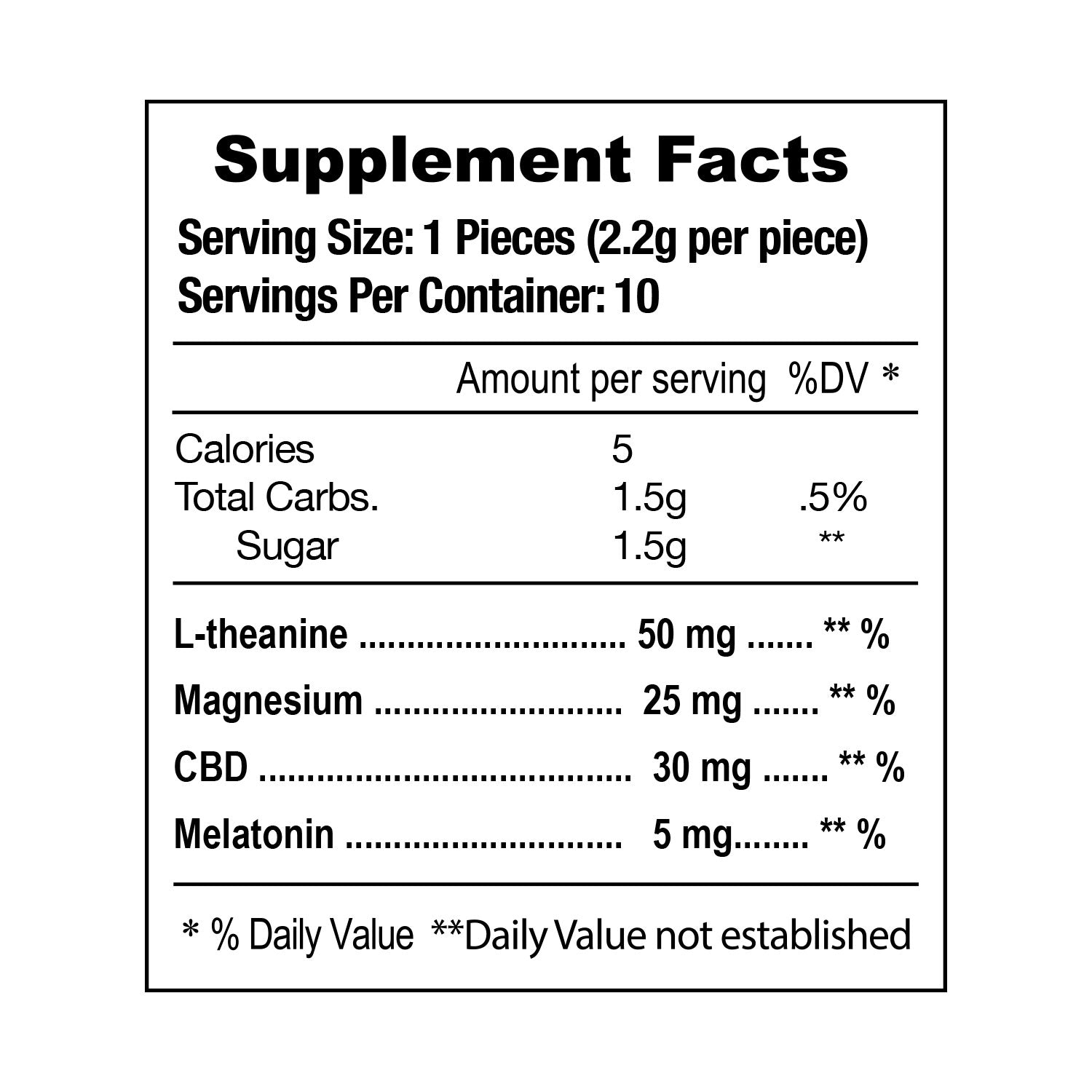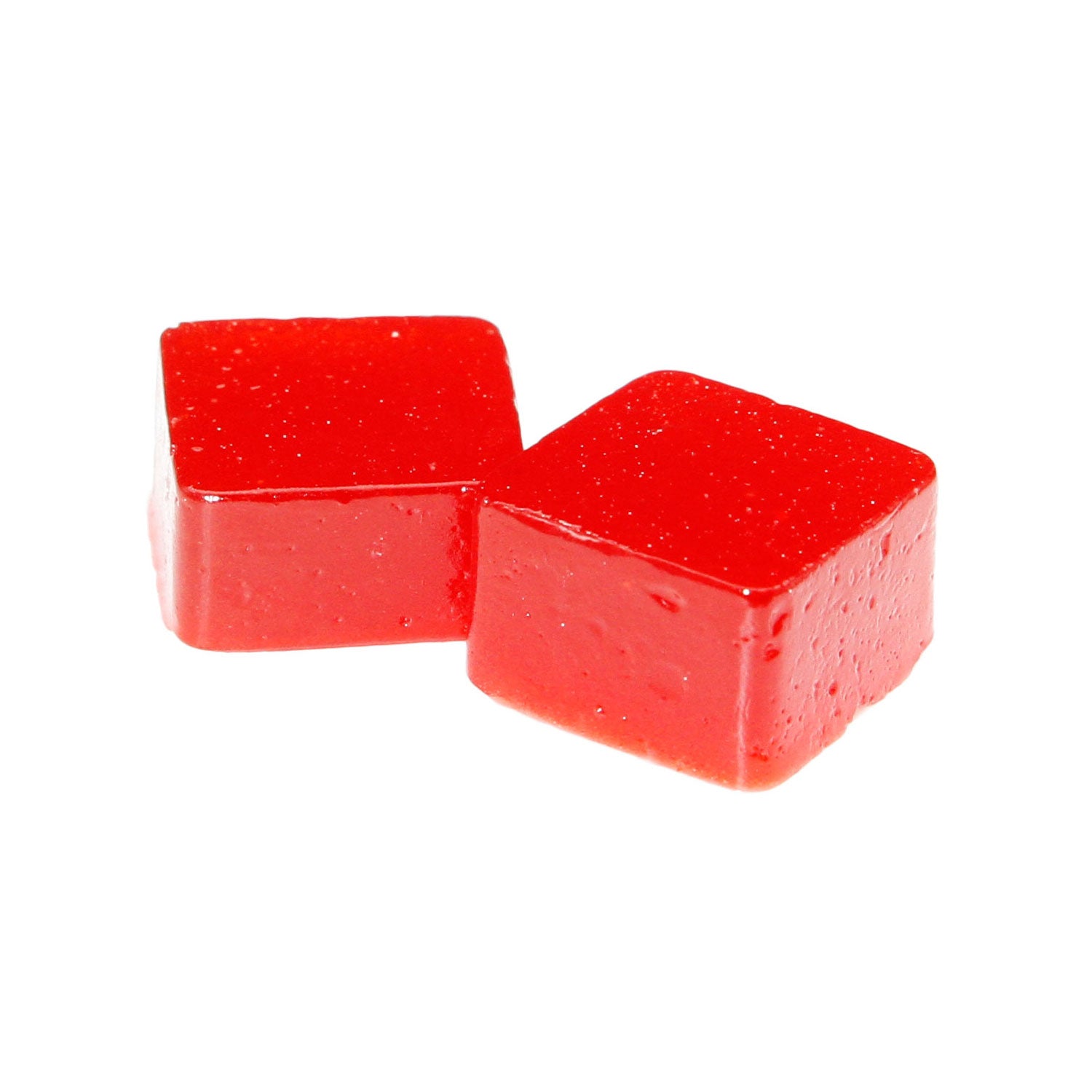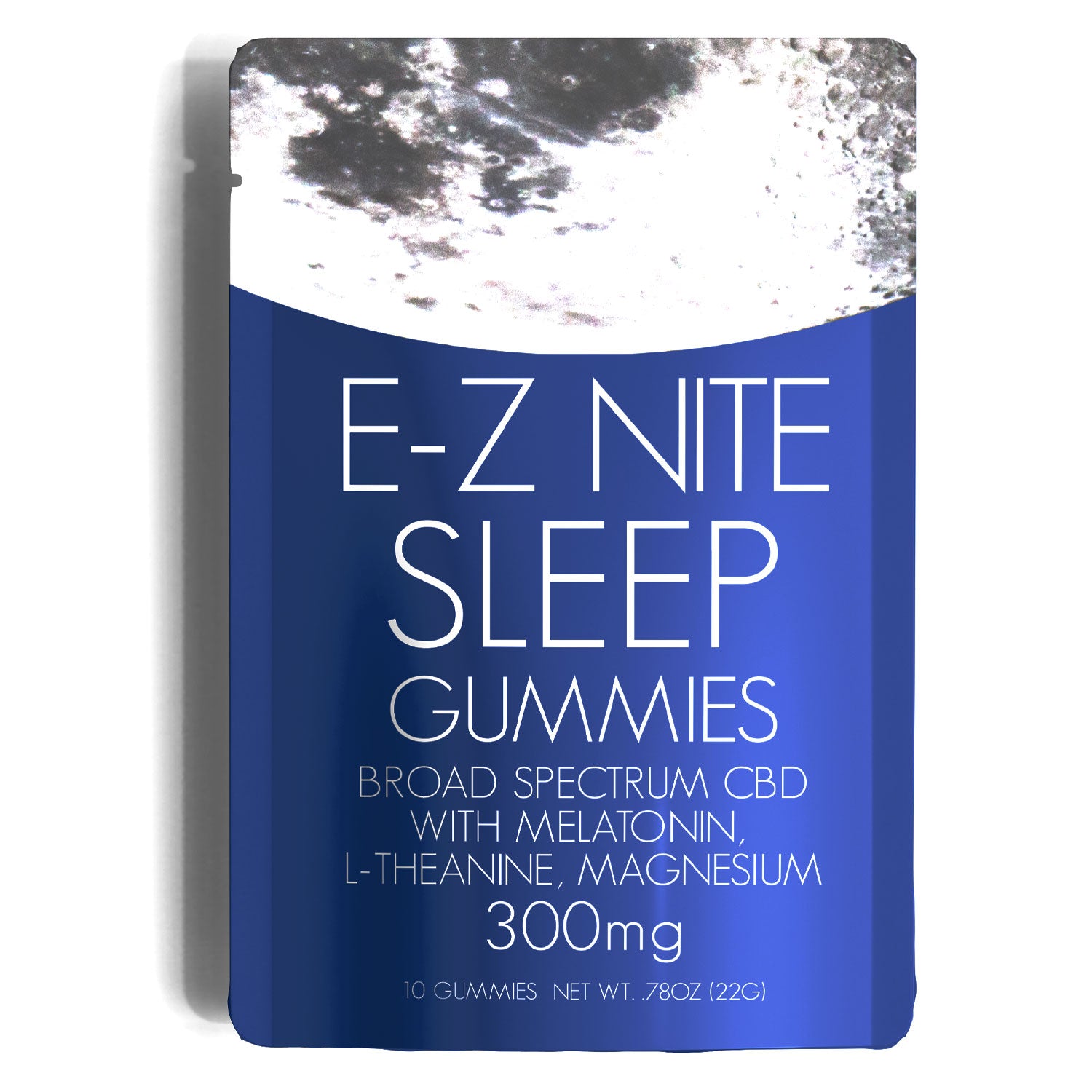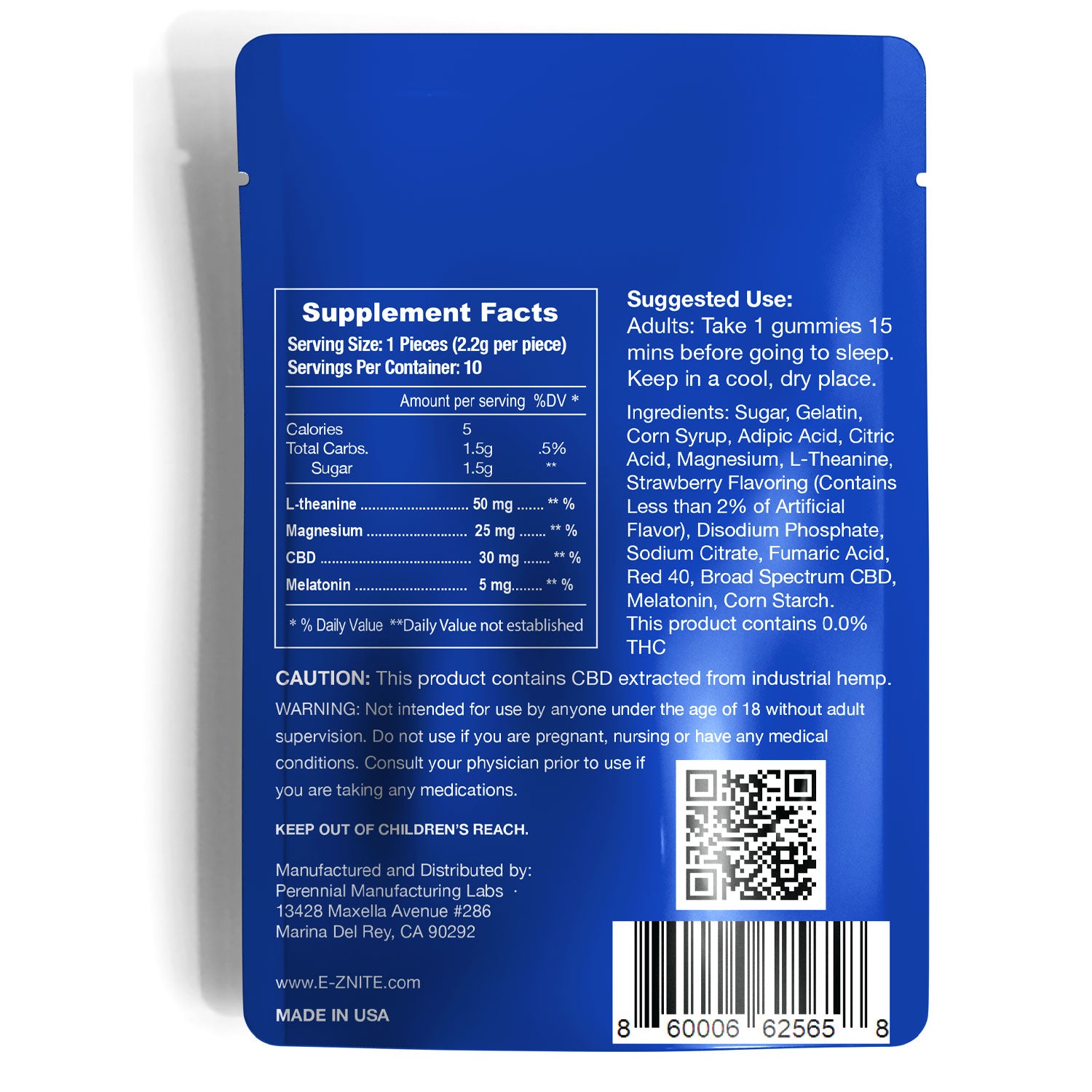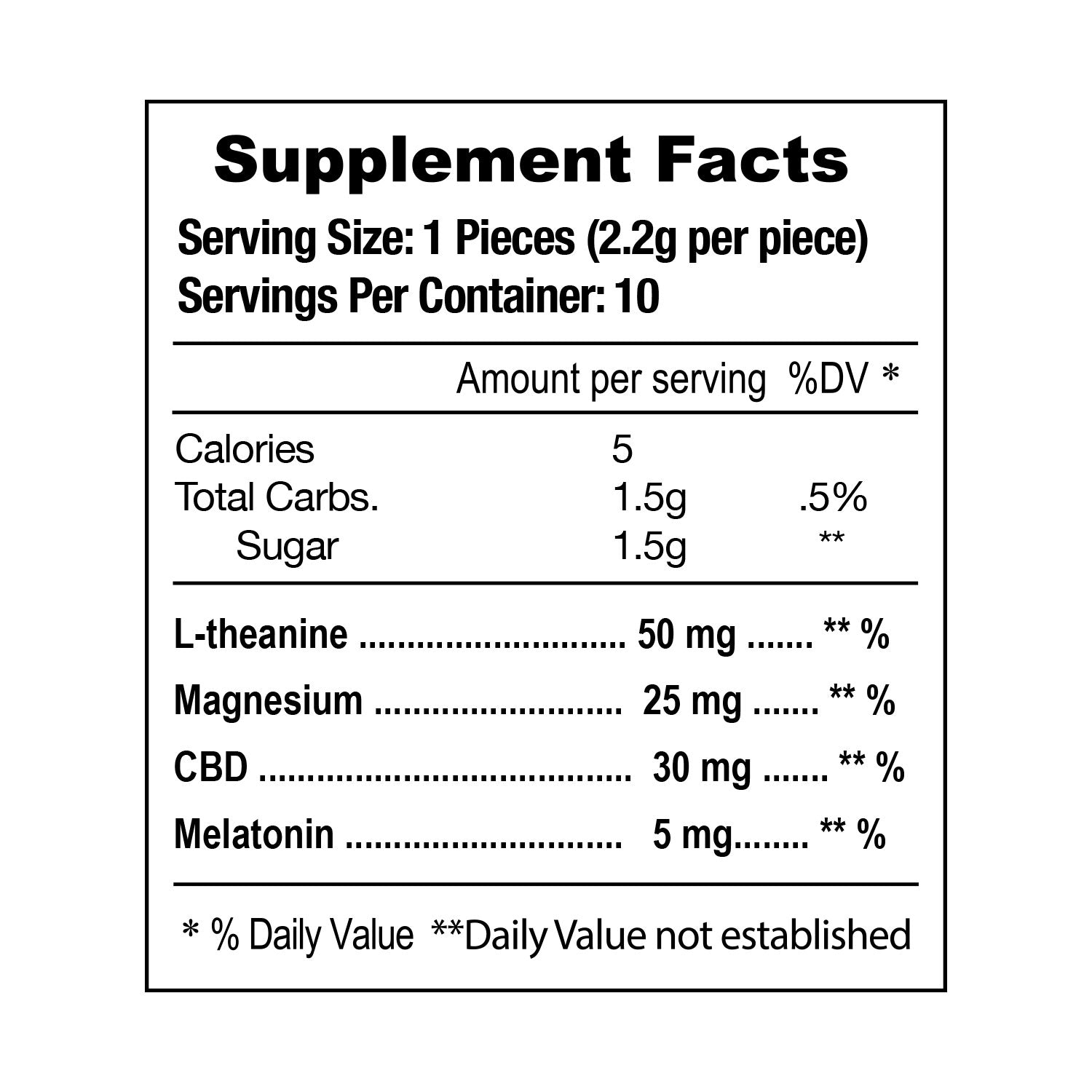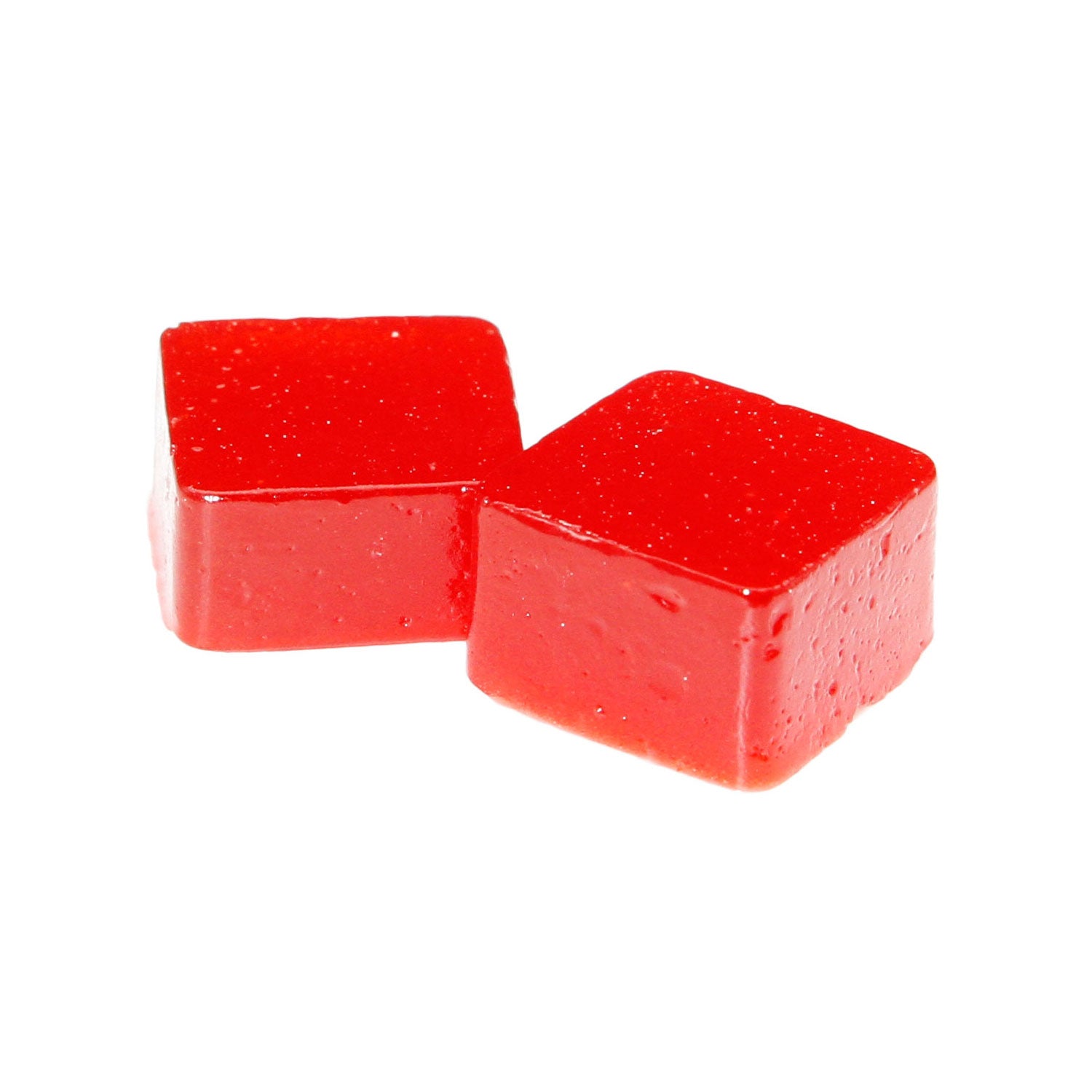 E-Z Nite Sleep CBD+Melatonin 10-Gummy Pack 300mg
View Details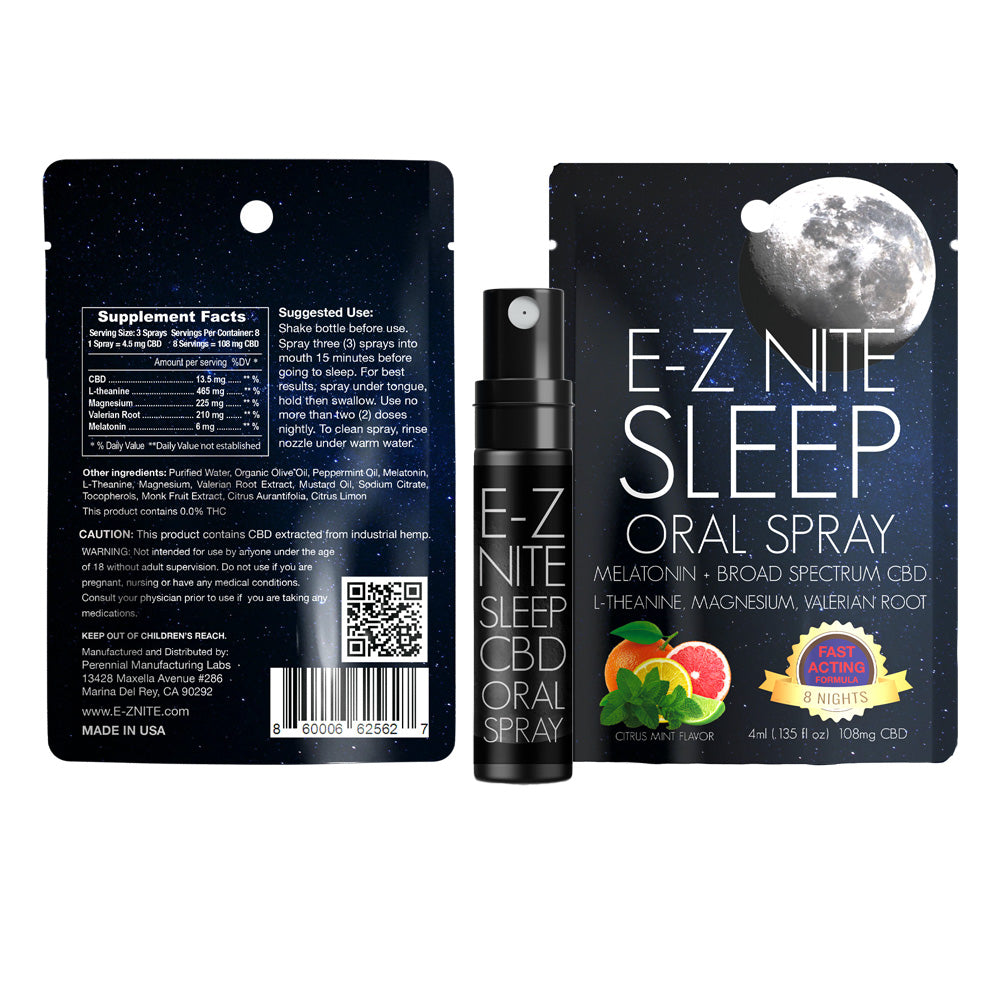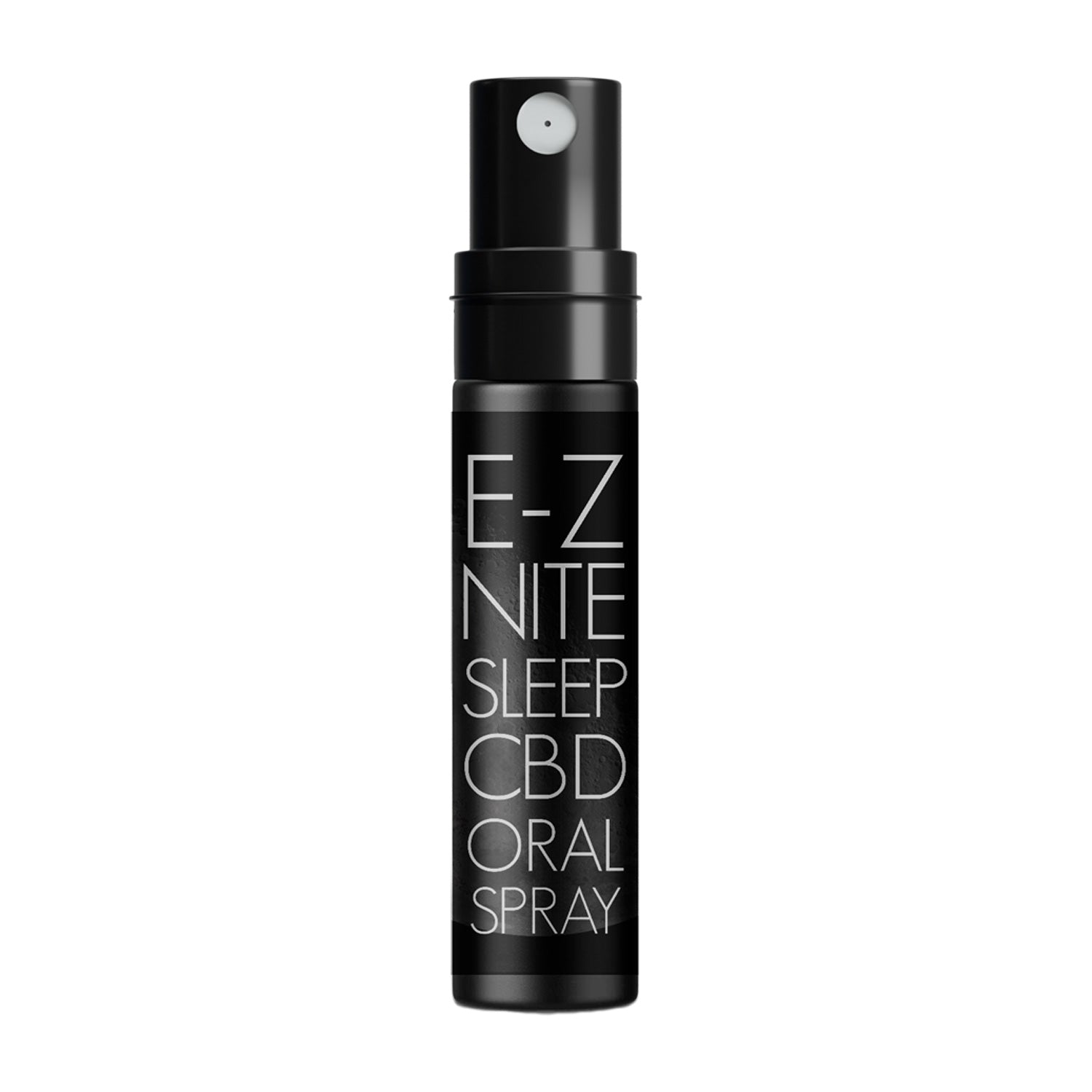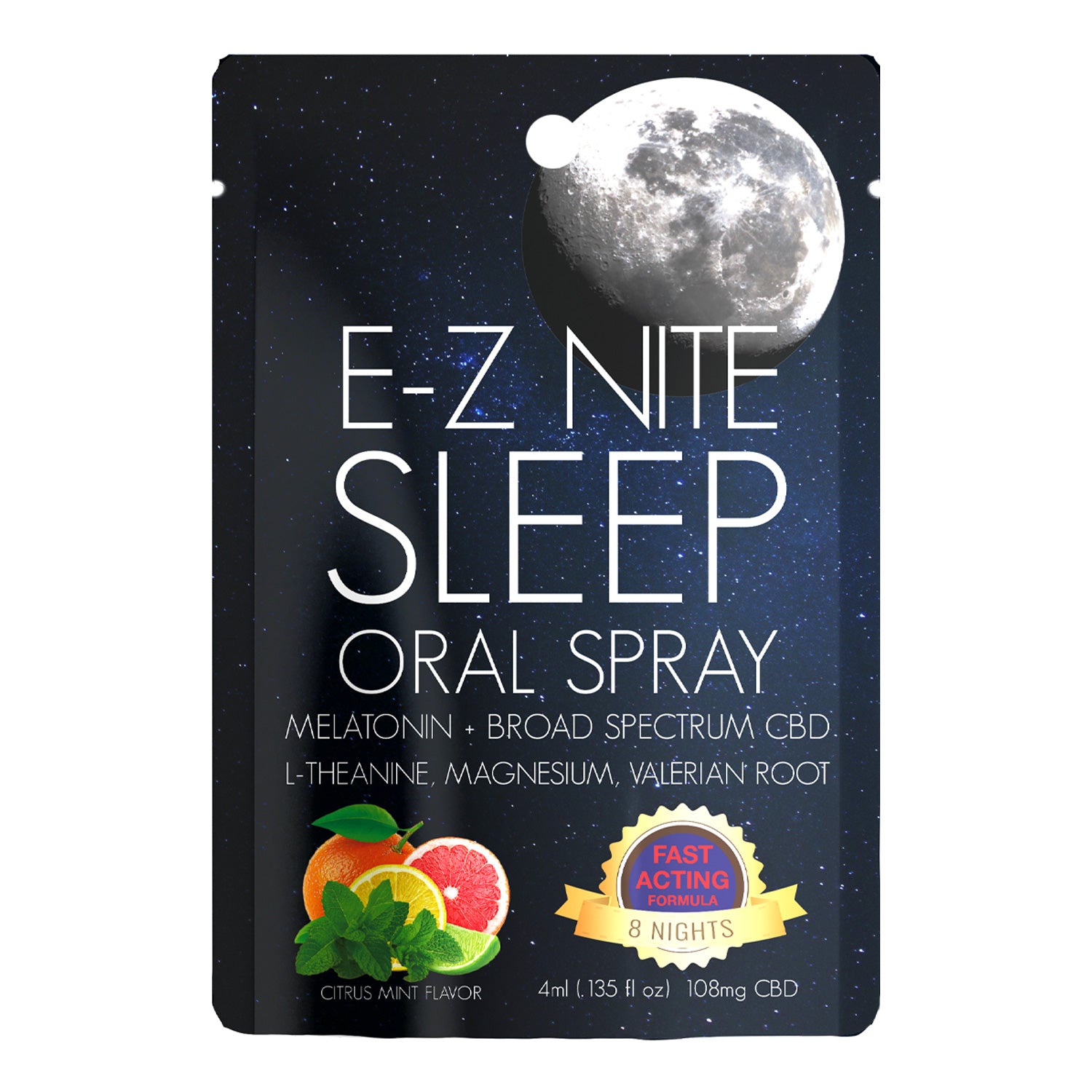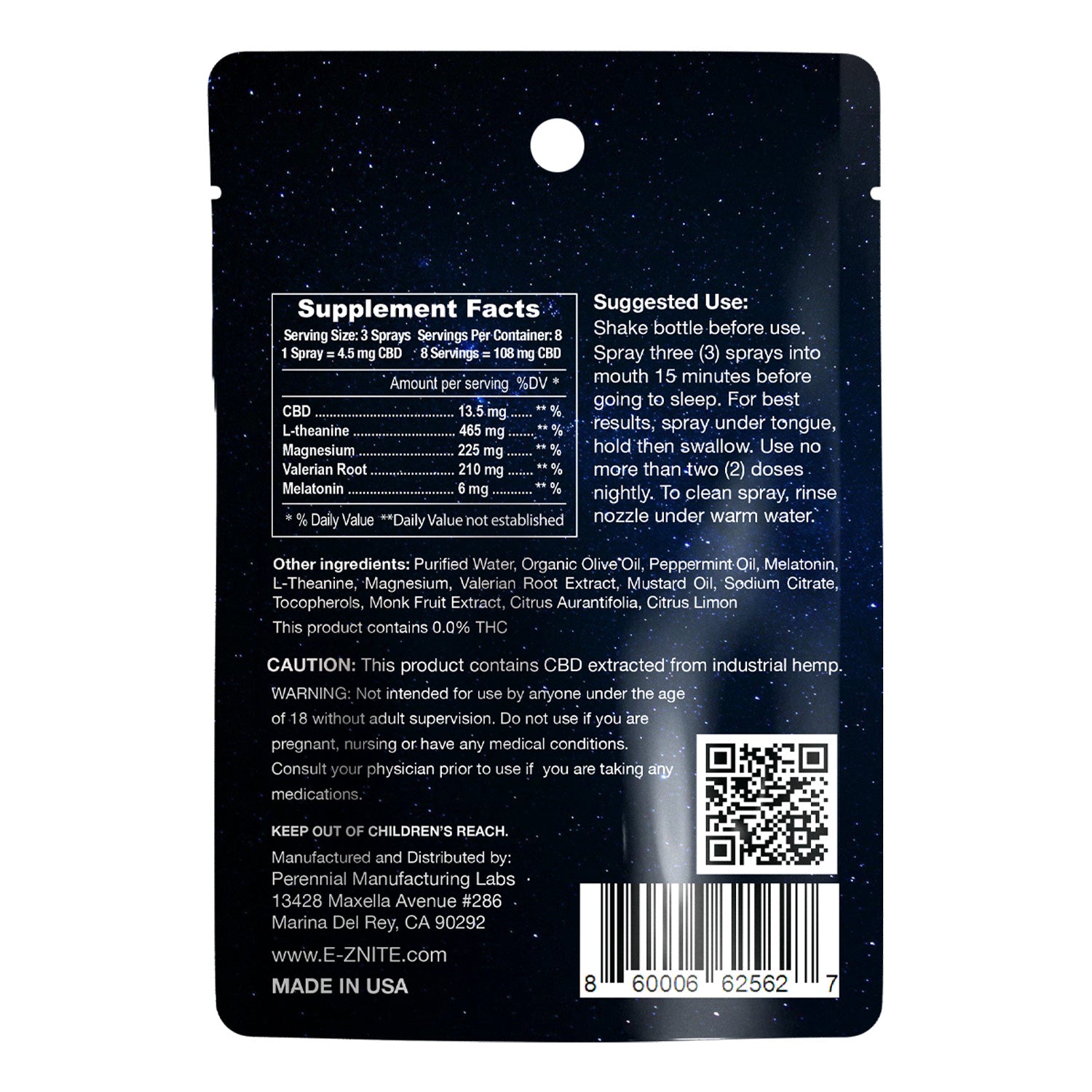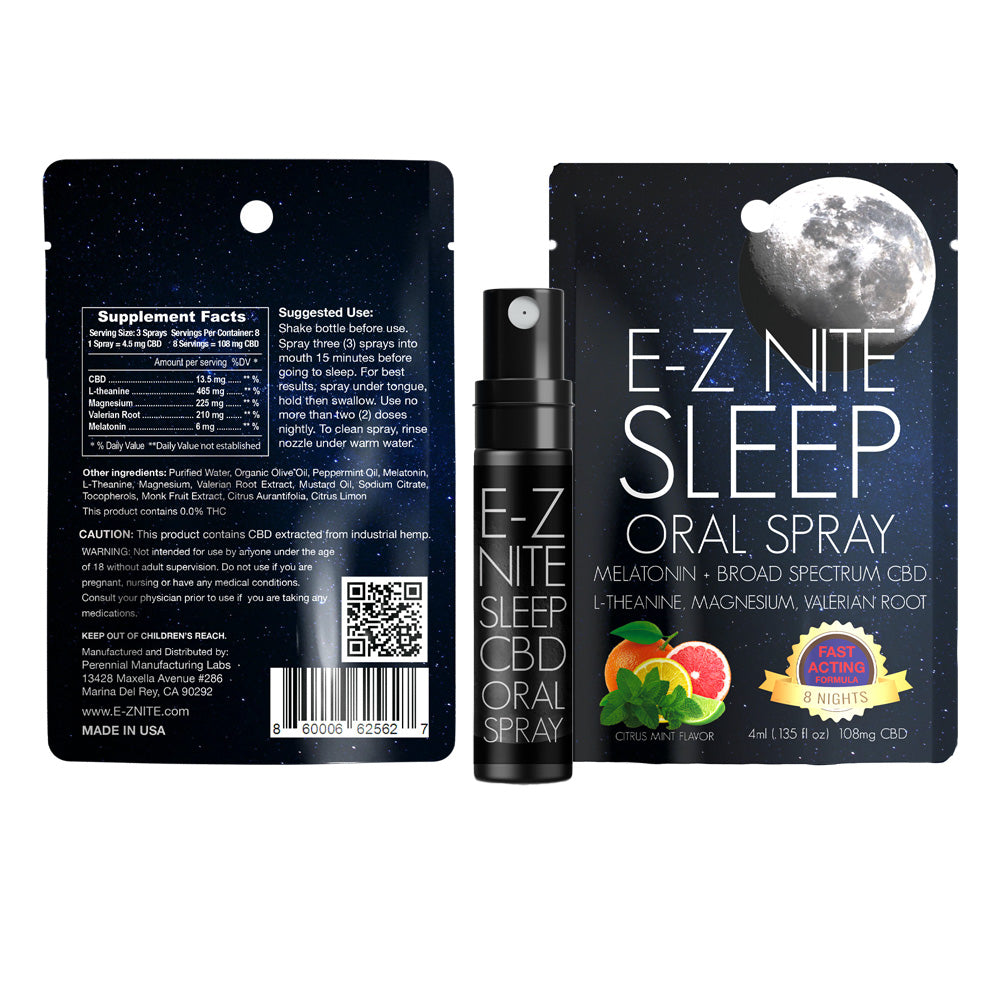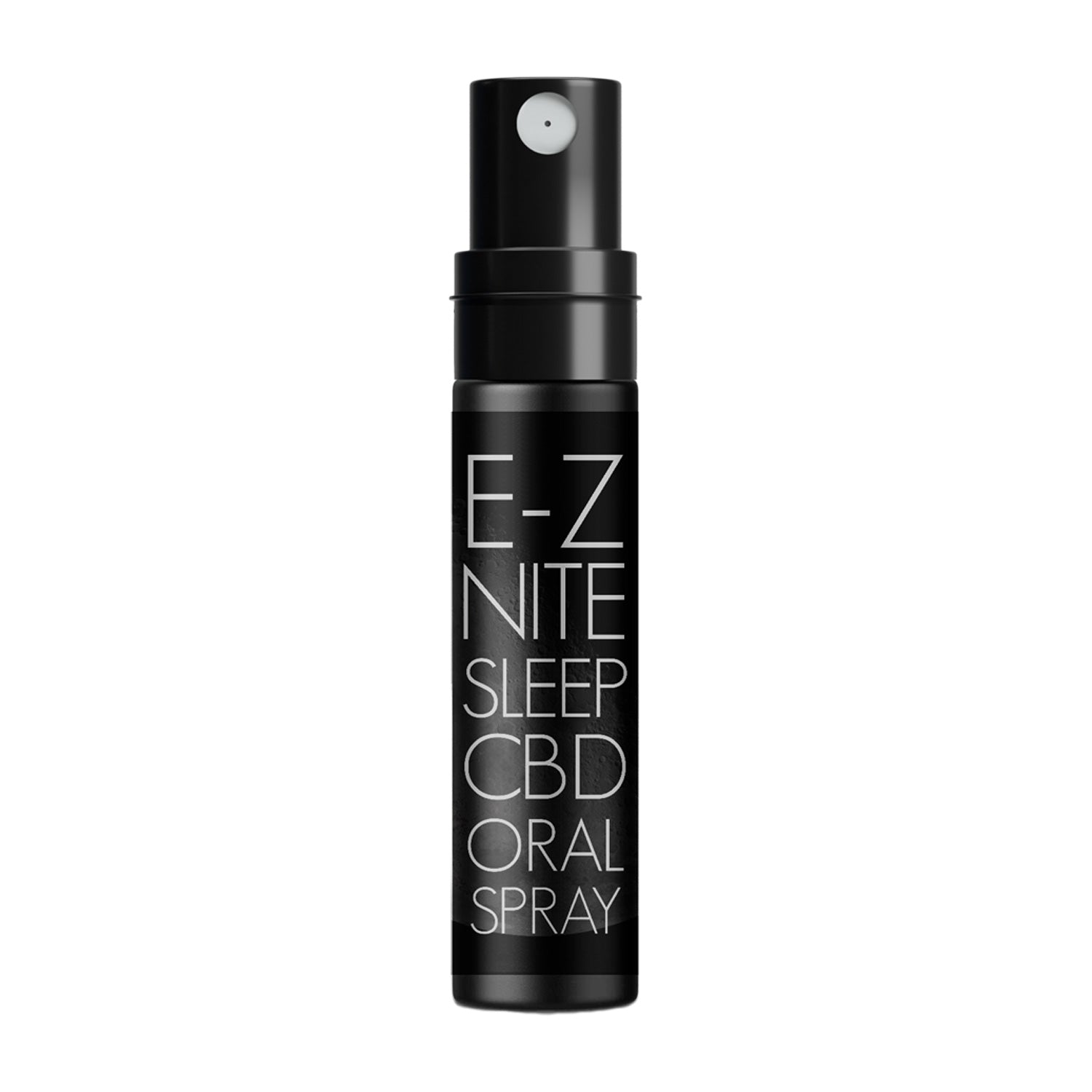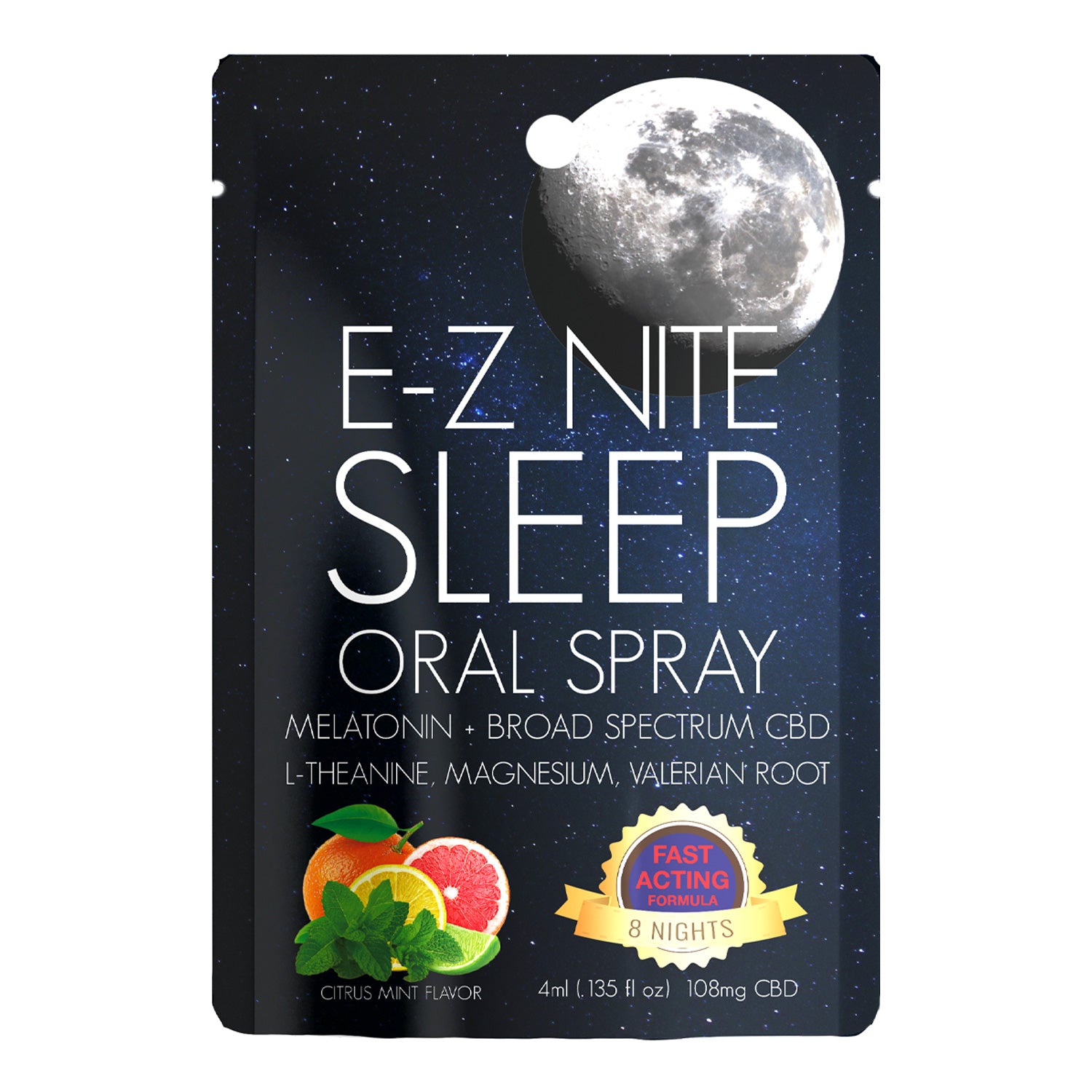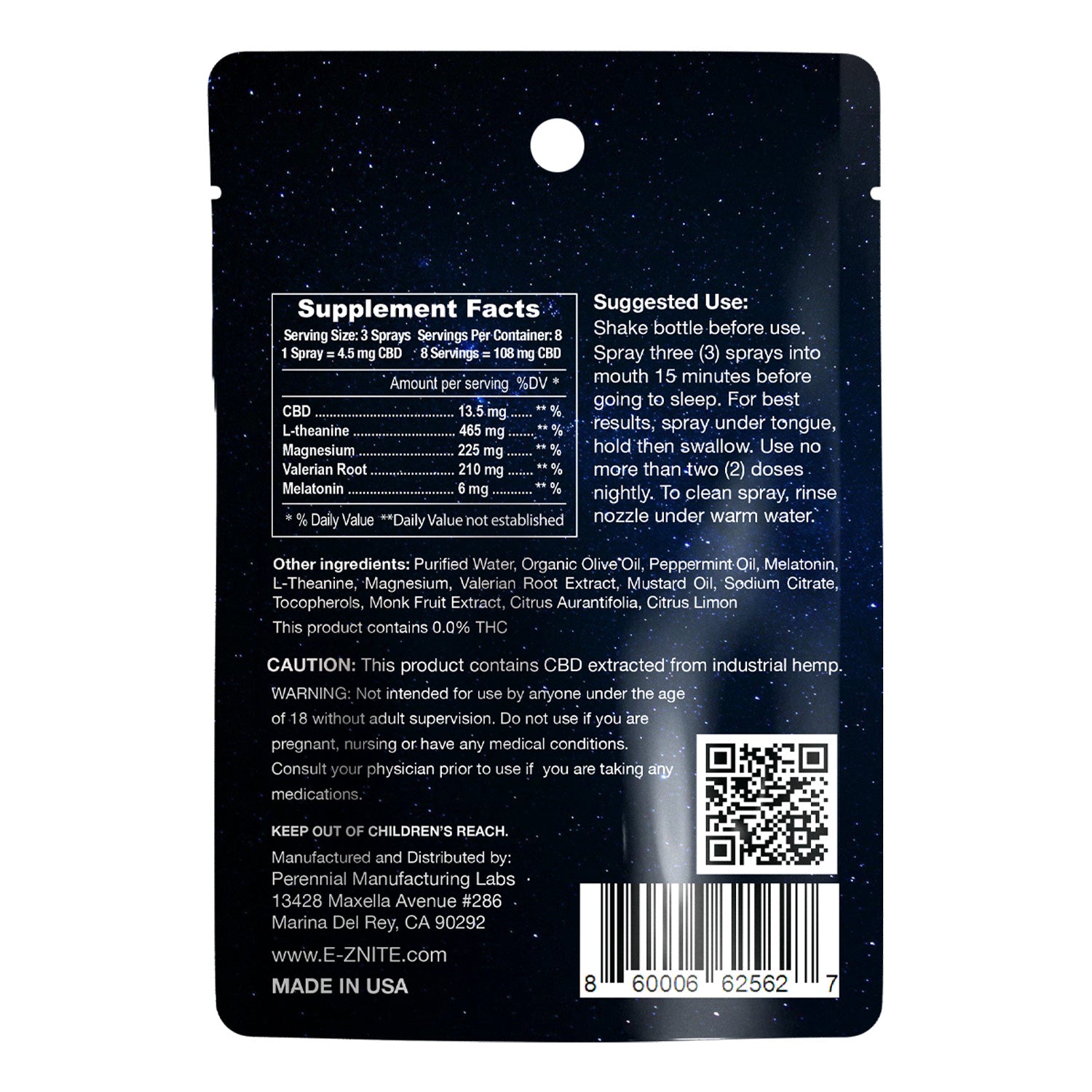 E-Z Nite Sleep Oral Spray 8-Night Supply
View Details
E-Z NITE SLEEP SPRAY
E-Z Nite is the #1 selling HEMP sleep spray utilizing a fast acting nano formula combined with the best sleep supplements to get you to sleep fast and keeps you asleep without the morning fogginess. Now's your chance to get the first month on us!
MORE INFO
GET TO SLEEP FASTER
Our Nano formulation allows the active sleep ingredients to be sprayed in a fine mist and delivered sublingually making E-Z Nite sleep spray more efficient in getting you to sleep faster than digestible sleep aids.
NO MORNING FOGGINESS
Most sleep aids on the market leave little to be desired once you wake up with the dreaded morning fogginess, but E-Z Nite's proprietary formula leaves you refreshed and ready to take on the day!
WORLDWIDE SHIPPING
We offer worldwide shipping of all our products to over 265 countries using USPS First Class International shipping. Please research with your local government on legalities of CBD and our other sleep ingredients.
TROUBLE FALLING ASLEEP?
People all over the world are having a tough time falling asleep.It's not always easy, but with a little help from E-Z Nite, it could be. Sleep like a baby with E-Z Nite Sleep Spray.
More Info
WHAT MAKES E-Z NITE SLEEP SPRAY DIFFERENT?
E-Z Nite is an oral HEMP sleep spray that utilizes Nano HEMP technology and combines some of the best sleep supplements including Melatonin, Magnesium, L-Theanine, and Valerian Root for a fast and effective way to get you to sleep. The HEMP is grown and processed in a sustainable and organic, family owned farm in Washington County, Oregon. Manufactured and packaged in Santa Ana, California. Made in an FDA registered facility utilizing cGMP practices in Southern California. We are so sure you'll love our products, we offer a 100% money back guarantee on your purchase.
insider information
WHAT IS NANO HEMP?
The term Nano is short for Nanotechnology, which is technology conducted in the nanoscale. When it pertains to HEMP, it is based on the droplet size. Since HEMP is a plant oil, to create a nano size HEMP oil droplet, we use a process called ultrasonication where we physically vibrate and or high shear mix the CBD oil with sound energy into nano size droplets that can be delivered in a fine mist sprayer for faster absorption and being effective in less than 15 minutes.
THE BEST SLEEP SUPPLEMENTS
We combine our doctor formulated Nano HEMP with the best sleep supplements on the market to give you the best chance for a good night's rest.
MELATONIN
Helps with the timing of your circadian rhythms (24-hour internal clock) and with sleep.
MAGNESIUM
Helps the body relax. This nutrient reduces stress and helps you sleep longer.
L-THEANINE
Is shown to help reduce resting heart rate and pointing to its ability to promote relaxation.
VALERIAN ROOT
Research suggest it may reduce the amount of time it takes to fall asleep and help you sleep better.
insider information
HOW IS NANO HEMP MADE?
Nano HEMP is created when HEMP oil and water are passed through either a high sheer mixer and/or ultrasonic vibration through a machine called a sonicator allowing the HEMP and oil to mix to a nano size particle.
BENEFITS OF A GOOD NIGHT'S SLEEP
Boost Your Immune System

Reduces Stress

Can Strengthen Your Heart
Better Sleep = Better Mood

Increases Energy Levels

Helps Prevent Weight Gain
Detoxifies the Body

Helps regulate blood sugars

Improves Memory
TIPS TO GET A GOOD NIGHT'S SLEEP
We all say we want a better night's sleep but most of us don't actually know how to set ourselves up to get that much needed sleep. Here are a few tips that you can try to get you on your way to sleepy bliss.
Having a set bedtime and maintaining a steady sleep schedule throughout the week

Finding ways to wind down or develop a routine such as relaxation techniques prior to bedtime

Avoid alcohol, tobacco and caffeine in the evening

Dimming light an hour or more before bed

Putting away electronic devices an hour or more prior to bedtime

Getting regular exercise during the day

Maximizing the comfort of your mattress, pillows and bedding

Blocking out excessive light and sound that could disrupt your sleep
we love it when you love it
Featured products
Recipes information block
Certification from health organization

our finest product
Green Tea Crepe Cake

Ingredients for Batter:
¼ cup 1 Tbsp butter, melted


3 cups warm milk

6 large eggs

1 ½ cups + 1 Tbsp all-purpose flour

3 Tbsp green tea (matcha) powder


1 pinch salt

½ cup sugar

Ingredients for Filling:
1 Tbsp powdered gelatin

4 Tbsp ice cold water

3 cups heavy cream


½ cup powdered sugar

2 Tbsp green tea powder
Testimonials
Don't just take it from us, hear what some of our favorite fans have to say about E-Z Nite and how it helps them.
"Now that I'm older, getting and staying asleep is difficult, but with E-Z Nite, it's just a couple sprays under the tongue and I'm out and wake up so refreshed! I love this stuff!

Butch O.
"E-Z Nite Sleep spray has changed my life! I finally have a reason to check my Fitbit sleep results because I'm finally getting a good nights rest, every night!"

Jackie K.
"The only sleep-aid product I use. It puts me to sleep fast and I don't wake up with morning fogginess. E-Z Nite Sleep spray even helped with my aches from my construction job."

Gary S.

SUBSCRIBE NOW!
Subscribe to our mailing list and received monthly sale coupon codes, sleep information and tips on getting a better night's and get notified about new products! Don't worry we won't share your info or spam your account. You'll want our info!
WHAT ARE COMMON SLEEP PROBLEMS?
Insomnia
Insomnia is a common sleep disorder that can make it hard to fall asleep, hard to stay asleep, or cause you to wake up too early and not be able to get back to sleep. You may still feel tired when you wake up. Insomnia can sap not only your energy level and mood but also your health, work performance and quality of life.
Jet Lag Disorder
Your body has its own internal clock (circadian rhythms) that signals your body when to stay awake and when to sleep. Jet lag occurs because your body's clock is still synced to your original time zone, instead of to the time zone where you've traveled. The more time zones crossed, the more likely you are to experience jet lag.
Stress
Stress is one of the biggest causes of sleepless nights. If that's from the office, partner, kids or everyday life, stress works bi-directional with mental health and sleep. The more stress you get the harder it will be to fall asleep and when there's a lack of sleep, it can cause more stress.
Interested in knowing more about Sleep and CBD?
We are excited to share our FREE eBook "The Future of Sleep and CBD" from radio star Ellen K and Andy DangVu. Available in pdf and online stream audio book. Some topics include:
What are the most common sleep problems?

How much sleep is necessary?

What happens if a person doesn't get enough sleep?

The most common sleep remedies

Sleep and mental health

How does CBD play a role in sleep?

Different forms and products of CBD

Sublingual oral sprays vs other forms?

Recommendations for a better night's sleep

and more!
More info
Our Social Posts
Insta Of The Day
CLAIM YOUR FREE BOTTLE NOW!
You must act now in order to get your exclusive free bottle. The free bottle promotion is limited to one per household, and to online customers only. If you qualify for this exclusive online offer, your order will be shipped in 24-48 hours. Act now to get your free bottle of E-Z Nite Sleep Spray in just a few days!
CLAIM YOUR FREE MONTH TRIAL BOTTLE NOW!
THE E-Z NITE PROMISE
Our mission is to provide you the best science backed products that deliver the best sleep possible.
Easy access to customer service by calling 1-213-285-5005.

100% Money Back Guarantee